Have Any Questions?
GET IN TOUCH
Our mission is to advance battery technology so consumers can help save the planet and their pocketbooks. The first innovation from our product line-up, the Batteroo Boost, has garnered over $500k worth of sleeves worldwide since its recent market introduction. A micro-thin sleeve with smart voltage management technology, the Batteroo Boost, boosts disposable batteries' output voltage in order to extend their life and improve devices' performance.
Behind Batteoo is a team of talented engineers and entrepenuers based in Silicon Valley, California. With a team holding over 500+ US parents in complex electrical systems, Batteroo is led by CEO Dr. Bob Roohparvar, the person who redesigned the original iPhone charger by reducing its size by 50%.
From flashlights to remote controls, consumers around the world have experienced improved performance and extended battery life with Batteroo Boost. It's time to bring this technology to the rechargeable battery market!
THE MUST-HAVE SOLUTION FOR ALL RECHARGEABLE BATTERIES:
Rechargeable batteries are superior to disposable batteries both economically and environmentally, so why aren't they used more? The problem is that many devices aren't designed to work well with rechargeable batteries; using rechargeables in such devices can lead to sub-optimal performance. (Imagine a dim flashlight even though your rechargeable battery is fully charged!) Even worse, devices that aren't compatible with rechargeable batteries can cause damage to the battery or even the device itself.
​
Adapted to work in the devices you use every day, Batteroo ReBoost brings together the peak performance of disposable batteries with the reusability and sustainability of rechargeables.
Batteroo ReBoost's family of revolutionary technology includes two product lines, the Batteroo ReBoost SmartSleeve and the Batteroo ReBoost SmartShell.
We have 500 early-bird special bundles available on a first come, first serve basis! Only available for the first 48 hours. Sign up here to get instant email notifications about our Indiegogo campaign, and be one of the first people to know when our campaign is live! Don't miss out on your chance to grab this great deal before we run out!
BATTEROO

REBOOST

SMARTSLEEVE
Simply convert your AAA, AA, C and D rechargeable batteries to be more compatible in alkaline-only devices and discover more consistent battery life cycles with every charge.
SOLUTION:

BATTEROO

REBOOST
Rechargeables, when used in many devices, can lead to:
BENEFITS OF BATTEROO

REBOOST
To help you get the most out of your rechargeable batteries, Batteroo introduces Batteroo ReBoost – a line of battery technology enhancements that makes your reusable, eco-friendly batteries more compatible than ever.
BATTEROO

REBOOST

SMARTSHELL
Never buy an expensive C/D battery again! Conveniently use your AA/AAA rechargeable batteries in C/D alkaline-only devices.
Forgo another unnecessary battery purchase by using the rechargeable batteries you already have.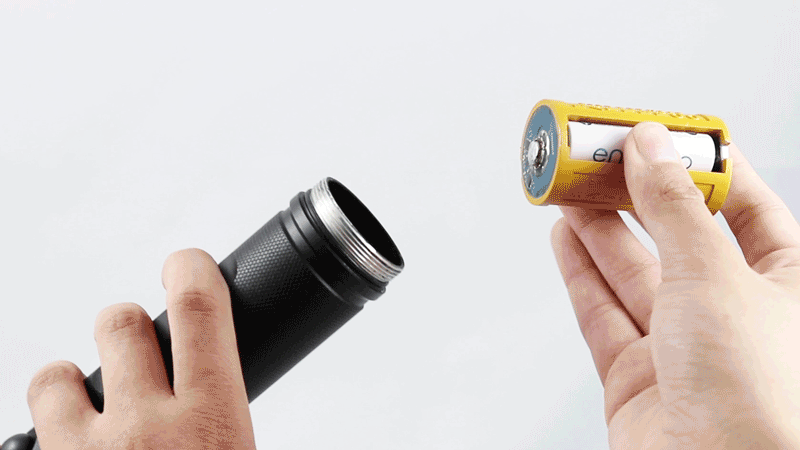 NEW REVOLUTIONARY TECHNOLOGY THAT ALLOWS RECHARGEABLE BATTERIES TO BE COMPATIBLE IN EVERY DEVICE
MEET

BATTEROO

REBOOST

VIDEO
In the Heart of the Silicon Valley
"These men and their staffs are very interprising, thoughtful and intelligent in their approach to a new and revolutionary battery device."
Dr. George Blomgren
Former Eveready Senior Technology Fellow
"The tiny, 0.1 millimeter-thick stainless steel (Batteroo) sleeve features an incredibly small circuit board, built to tap into the battery's remaining energy."
"Everything we've seen so far looks very promising."